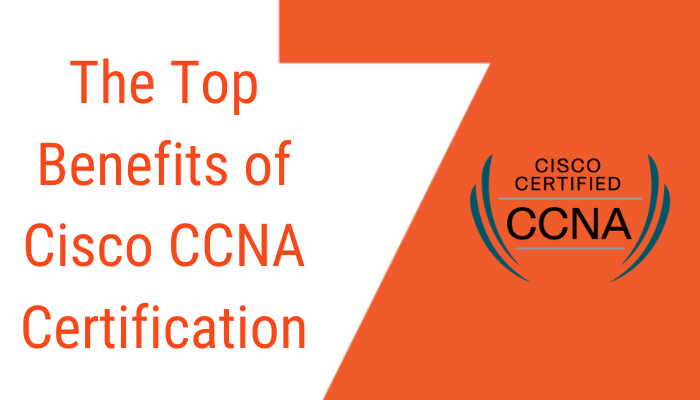 The CCNA certification has been restructured by Cisco and stands for Cisco Certified Network Associate. The certificate confirms a professional's skill to understand, configure, operate, configure, and troubleshoot medium-level switched and routed networks and also involves the verification and implementation of connections via remote sites using WAN.
If you are aspiring to opt for Cisco certification, CCNA certification would be the best one to start with. To obtain CCNA certification, candidates have to pass one exam named 200-301: Implementing and Administering Cisco Solutions. Passing this exam leads to CCNA certification.
Earning CCNA certification will not only earn you a higher salary package but a good reputation in your organization. Leading organizations are looking for those employees who have Cisco certification with any experience; you just need to authenticate your skills with CCNA certification.
The Top 7 Benefits of CCNA Certification
1. Hike in Salary
CCNA has turned out to be the best certification that can help you get a salary hike. Your exam might be due soon; it always would be a wise idea if you have added certification of achievement in your CV. Organizations are willing to pay more to CCNA certified professionals. CCNA certified professionals can earn an average of $84376 a year.
2. Comprehensive Acceptance
Every country in the world comprehensively accepts the CCNA certification. Networking professionals with CCNA certificate in their CV can convey a better pay scale compared to the previous one. Presently, jobs for CCNA certified professionals in the field of IT are immense and also have a splendid reputation in the market. If you are holding a Cisco certification, there is no way anyone can stop you from getting a better salary package.
3. CCNA Certification Brings Great Respect Among the Peers
Earning the CCNA certification will ensure you that you have respect among your peers in your organization. This can help you to acquire a better position in your organization along with higher pay scales.
4. Less-Extensive online
Professionals commonly get confused between two leading vendors Cisco and Microsoft. Which certification is better? One of the most buzzing questions. The certification from Cisco does not have a broad outline that makes it easy for professionals to pursue this certification and enjoy brilliant career options. With Cisco certification, you can also move forward to pursue Microsoft certification to enhance your CV. Once you get certified with Cisco, the further path would get apparent for you in the networking field.
5. A Determining Step
Earning CCNA certification requires you to pass the 200-301 - Implementing and Administering Cisco Solutions exam. So, preparing for a Cisco 200-301 exam is the first step. Passing the Cisco certification exam confirms your dedication and persistence to your career.
6. CCNA Certifications Gives Your Career a Boost
Their certifications determine the pay scale of a candidate in the industry of IT, and when the certificate itself is Cisco, then no one can deny offering a good salary package. You can scale up great heights of success in your life with the help of Cisco certification.
7. Global Acceptance
The CCNA certificate is globally accepted in various countries across the world. Systems administration specialists with this Cisco certification can haggle for a more major compensation scale than individuals who do not have the proof. As of late, a more significant number of vacant jobs for CCNA certified professionals have opened up on the lookout. For a contender to obtain one, it is a qualification measure that he/she has passed 200-301 exam.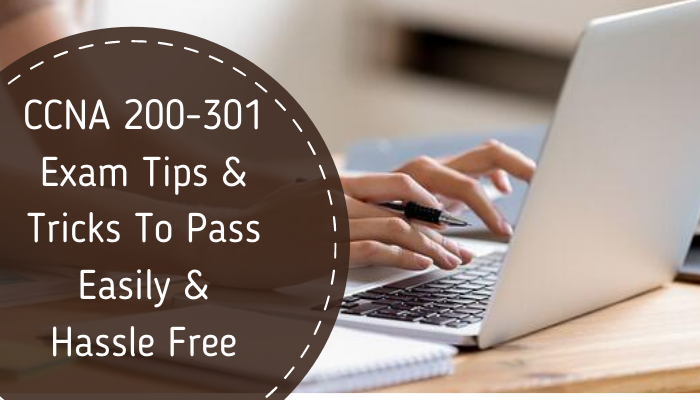 Cisco 200-301 CCNA Exam: Effective Study Tips

How to Prepare for CCNA Certification 200-301 Exam?
When you're ready to focus on the CCNA 200-301 exam itself, prepare yourself wisely:
Take it sincerely. Address Cisco 200-301 the exam as one of the most challenging exams that you will ever take. If you do this, you can decrease the number of times you will have to take it until you pass.
Evaluate what you've studied with Cisco 200-301 practice tests that closely reflect the formal exams you will be taking, and make sure that they are from reliable sources. When taking Cisco 200-301 practice tests, pay special attention to what you got wrong so that you can study what you require to improve upon.
On the day of the exam, make sure you're physically prepared for the task: Get a good night's sleep beforehand and eat a healthy meal.
Conclusion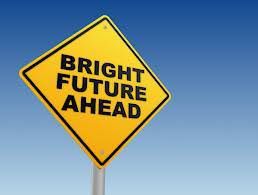 The CCNA certification has now become one of the most sought-after certifications in the IT industries. IT industry is highly welcoming Cisco certified professionals at a higher salary. If you are looking forward to making your career in networking, then CCNA certification the best option for you.